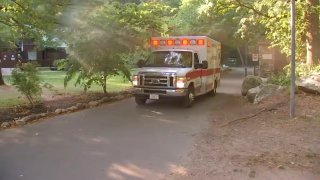 A man has died after being pulled from the water at the Breakheart Reservation in Saugus, Massachusetts, officials said.
Massachusetts State Police responded to the recreational area around 5:20 p.m. Sunday for a call of a person in distress in Upper Pond.
The Saugus police and fire departments, as well as EMS, responded, too.
The man was pulled from the water and CPR was administered before he was taken to Melrose-Wakefield Hospital. Police said Sunday the man is "still alive but in grave condition."
But state police said Monday that the man, Maynor Salas Lopez, died early in the morning. The 21-year-old from Lynn began to struggle in the water at Silver Lake about 5 p.m.
Police were still investigating why he was in the water. He was at the reservation with family.
Breakheart Reservation is a public recreation area covering 652 acres in the towns of Saugus and Wakefield. It features a large forest and two lakes.