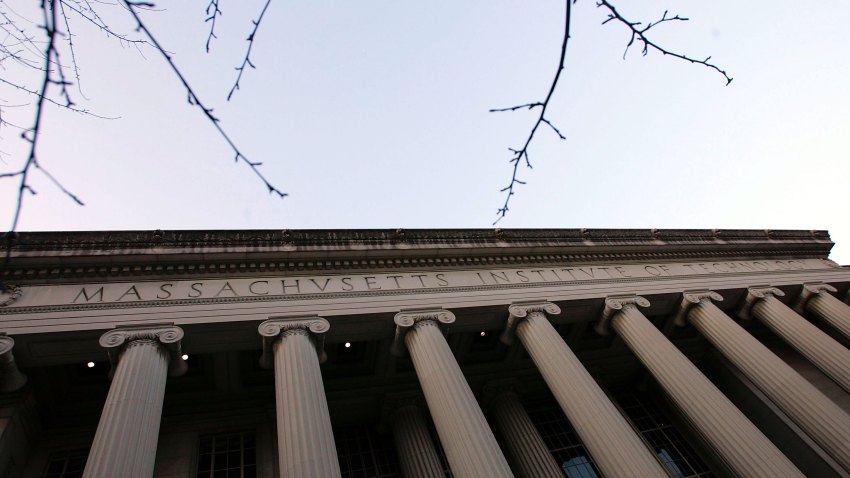 MIT President Rafael Reif announced Wednesday night that the Institute will launch The Engine, a new accelerator program with a planned $150 million venture fund to support startups innovating in the science and technology spaces, providing them with funding, space and a network of expertise. Tech industry leaders from GE to VCs made it clear they view this upcoming accelerator: as a prime opportunity to retain our local tech talent.
Antonio Rodriguez, general partner at Matrix Partners, said, "You sucker people who are the best and brightest from all over the world to come spend four, six, eight years here in horrible weather with people who, until recently, would get mugged in Kendall Square. And then we just bleed them out to the world."
The Engine's headquarters in Central Square are slated to open this coming spring. Besides giving local startups the physical space and tools to work, The Engine will help them secure capital and navigate the legal processes to get their products to market. It is contributing $25 million toward a planned $150 million venture fund tied to the effort. It plans to take less equity than normal in fund investments to keep founders at the helm of their own ventures.
Local
In-depth news coverage of the Greater Boston Area.
Over the course of President Reif's tenure, he has seen startups and entrepreneurs struggle to get their technologies from the lab to market, he said. "We have come to perceive one area of missed opportunity. It would show up in many different contexts.…For companies like this, the most serious barrier to enter the market is access to capital." Reif outlined his plans for the accelerator and fund in an open letter.
The Engine will focus on ventures developing technology that involves high-risk new technology, aiming to bring into hard sciences some of the fertile seed environment that has flourished in high tech. It is also focused on technologies that could make a world impact. It aims to provide resources to help such technologies reach commercialization. Boston-based corporations are ready to step up and help with the initiative, as well.
Sue Siegel, CEO of GE Ventures, said, "Being able to remove risk and actually get these launched even further, GE would actually like to participate in that risk removal by bringing our know-how and also the capital needed early. In addition to that, be able to look at it from a market standpoint over time because we do the distribution worldwide. So having partners in this very early, risk-taking patient capital kind of approach… is important to us."
Also important to the Boston tech community is keeping our talent in the area post-graduation. Rodriguez said:
I don't think venture capital is the right hammer to go hit the nails with here. I think we need to make sure there are enough nails to hit. To me, the thing that an organization like this can do… is make sure that those nails are there to be hit here, in biomedical, in machine learning, in computer vision, and every one of your talented graduates can start there. What happens here today, those talent groups, those clusters of nails around particular domains fall out the wood before the hammer can hit them and they end up in Silicon Valley, in Beijing and Shanghai, in Mumbai, and that's a shame.
In addition to the funding The Engine intends to provide, it will try to keep those nails in with a physical space comprising 26,000 square feet at its first location in 501 Mass. Ave. Eventually, MIT plans to expand it into hundreds of thousands of square feet, hosting a 12-month accelerator program for around 60 local startups at any given time.
More stories:
Copyright Boston - BostInno