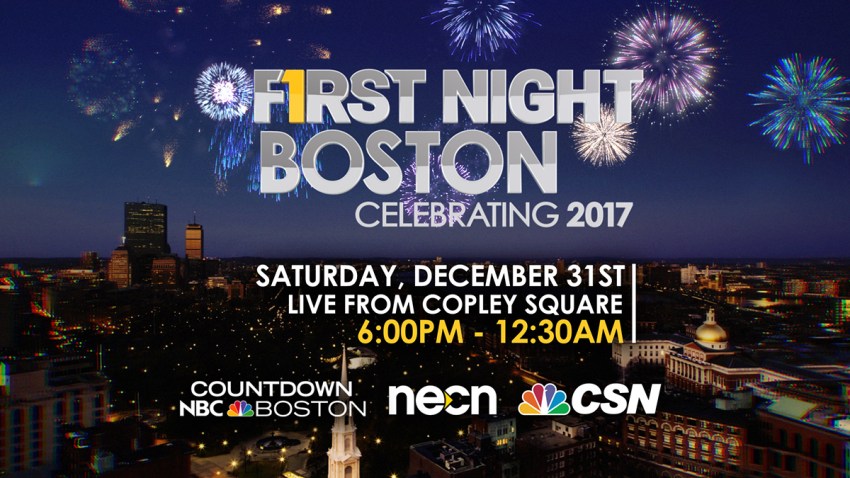 For the first time in the history of Boston's First Night New Year's Eve festivities, NBC Boston's Phil Lipof and Shannon Mulaire will anchor for an unprecedented 6-1/2 hours of live coverage. The program will air on Countdown NBC Boston and necn from 6 p.m. to 12:30 a.m. Telemundo Boston will broadcast live from Copley Square beginning at 11 p.m. and CSN New England will simulcast the whole program from 6-12:30 a.m.
Several NBC stars will play a part in Boston's First Night festivities, including Phil Lipof's interview with Jimmy Fallon, a performance by Harry Connick Jr, simple and easy New Year's Day drinks and appetizers with Rachael Ray, and a check-in with Carson Daly live from Times Square.
Other NBC faces will be sharing New Year messages with Boston viewers throughout the night, including Dylan Dreyer and Lester Holt. Plus viewers will get a special behind the scenes sneak peak tour of the Today Show set with Matt Lauer, Savannah Guthrie and Dylan Dreyer.
Local
In-depth news coverage of the Greater Boston Area.
During the night, Boston Mayor Marty Walsh will be on-set with Lipof and Mulaire to talk about the history of Boston's First Night celebrations and reflect on the city's year.
The broadcast will include an appearance by the Boston Children's Chorus, and other special Boston-based guests include Boston Common Magazine Editor-in-Chief Lisa Pierpont to discuss 2017 style trends, Director of Food and Beverage Services at the Fairmont Copley Tim Clapp who will kick off the celebrations with a sabrage demonstration, and an appearance by ImprovBoston. Fairmont Copley Canine Ambassador Carly Copley, a rescue dog who is also the canine ambassador for the Fairmont, will be wagging in the New Year from the set as well.
There will be special live performances throughout the night, including Courtney Harrell, a contestant on the current season of "The Voice." Joining for live interviews and taped performances are Jessie Chris, Southboro native and a Radio Disney Country Artist, who was the youngest performer at the 2015 Country Music Association Festival, and Quinn Sullivan, a New Bedford High School senior who has been singing professionally with stars such as Buddy Guy, Eric Clapton and B.B. King for most of his life.
"First Night First Day 2017" is produced by Conventures, Inc. in partnership with the City of Boston. The festivities include signature fireworks, a holiday lights display, ice sculptures, arts and musical performances, the People's Procession, and more. The celebration culminates with the traditional "Copley Countdown" in anticipation of the city's dazzling light and pyrotechnics show.
All events are free and open to the public.