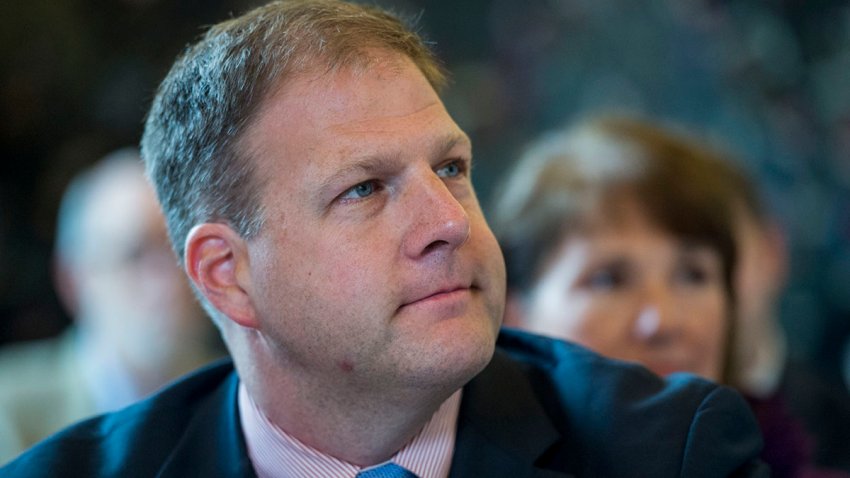 The long-term care facilities are located across the state, according to Health and Human Services Commissioner Lori Shibinette. The total number of cases in the facilities was not immediately released.
Stay informed about local news and weather. Get the NBC10 Boston app for iOS or Android and pick your alerts.
Gov. Chris Sununu said the coronavirus numbers are "incredibly high" -- five to seven times higher than they were back in March and April. The number of hospitalizations in the state are now double what was seen in the spring.
"We still have capacity," he said. "We can manage, and the numbers are high, but it really does take that all hands on deck effort, and we'll stay right on top of that."
The state reported 695 new coronavirus cases on Thursday, slightly lower than the average of between 750 to 800 over the psat week. There are now 6,303 active infections, an increase of 2,000 over last week. And the positive test rate is up to 9% from 7% last week.
"Everyone should be concerned," Sununu said. "This has a very aggressive attack rate and it can be very asymptomatic. If anyone has any thoughts, go get a test."
Local
In-depth news coverage of the Greater Boston Area.
At last week's weekly update, Sununu said New Hampshire's initial shipments of coronavirus vaccines will protect fewer than half of those identified as the most critical recipients.
The state's vaccination plan prioritizes health care workers, nursing home residents and first responders. Together, they add up to about 100,000 people, but the initial shipments are expected to include enough vaccine for 10,000 to 40,000 people, according to the governor.
"There is a prioritization even within (that group). We're going to target those high-risk health care workers in hospitals, then moving to ambulatory care settings and other settings like home health care providers," said Beth Daly, chief of the state Bureau of Infectious Disease Control.
In some states, interest groups have tried to move up in the line. For example, Colorado's draft plan, which is being revised, puts ski resort workers who share close quarters in the second phase of vaccine distribution. But Sununu said he hasn't heard from any key industries or other interest groups in New Hampshire.
"Frankly, I think that's a testament to the vaccination plan we've put forward," he said. "They understand where the highest risks are and where they are in line. It's a good plan that meets the needs and the priorities of the state."
The Associated Press contributed to this report.