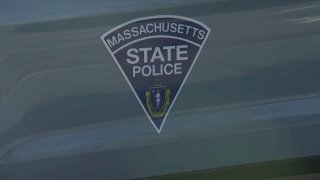 A man on Massachusetts' most wanted list surrendered to authorities on Thursday morning in Holyoke, Massachusetts.
Twenty-one-year-old Evdyele Oneil Pabón Flores was wanted for the Dec. 7 murder of 49-year-old Luis Ramos near the intersection of Pine and Sargeant streets.
Police said they arrived and found two vehicles that had crashed and shell casings in the area and found Ramos nearby.
He was taken to the hospital where he succumbed to his injuries, according to authorities.
Pabón Flores surrendered at Holyoke District Court accompanied by his attorney.
He is being held without bail on the charge of murder and his existing bail for a separate ongoing case was revoked.