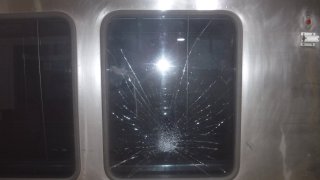 A 24-year-old college student is accused of smashing a Red Line train car window on Wednesday.
The student said he "lost it" after missing his train around 4 p.m. at Braintree station, according to MBTA Transit Police.
He was issued a summons to Quincy District Court for malicious destruction of MBTA property.