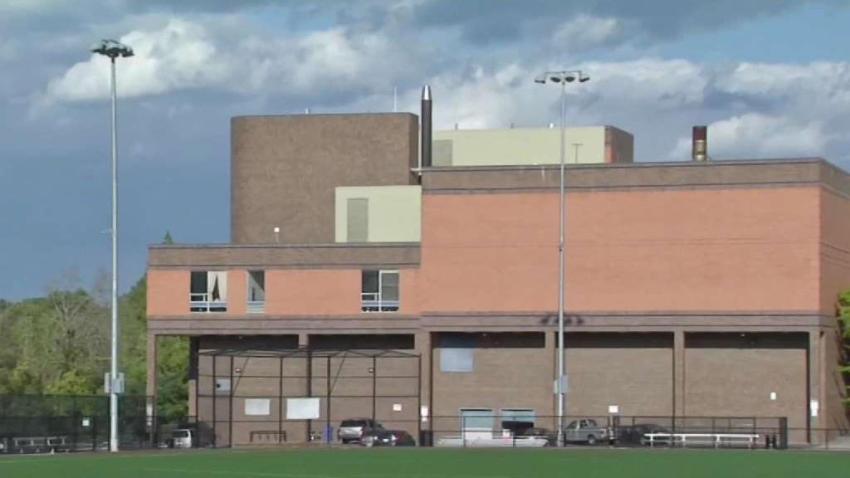 I don't normally write about beauty in Boston, but when I do, I'm still going to keep it on the innovative side. Case in point: Let's talk about LexRx.
Founded by two board-certified nurse practitioners, Alexa Nicholls Costa and Alexandra Rogers (the "Lex"s). LexRx is a Boston boutique aesthetic practice specializing in non-invasive, certified BOTOX and dermal filler treatment. According to their website, the company, which recently added a Newbury Street location in addition to its original Lynnfield storefront, blends art and science in its approach to cosmetic services.
The "Lex"s met at Regis College, both participating in the school's Accelerated BSN/MSN program. Between the two co-founders, they hold six academic degrees in the medical field. Their resumes feature work from big-names like Mass General, Brown Medical School and Harvard Vanguard. And on top of artfully injecting patients with a tasteful amount of neurotoxins at LexRx, both actively practice in emergency medicine.
Local
In-depth news coverage of the Greater Boston Area.
We connected with the two NPs to find out what's going on with their growing BOTOX boutique business and what's still to come for them.
Olivia Vanni: What makes your business noteworthy?
Alexa Nicholls Costa: Oftentimes, when people ask what we do, the second they hear the words "BOTOX" and "filler," we are met with a judgmental "oh..." They are either thinking—great, here are two girls perpetuating the overdone "Real Housewives look," or "Ok, just another MedSpa, nothing new here."
Alexandra Rogers: The fact of the matter is, LexRx is neither. We take a totally different approach to the trade. First, we are true specialists in our craft of lips, lines and lashes—nothing more, nothing less. We maintain a conservative approach to application and don't spread ourselves thin in regard to service offerings - our clients appreciate that form of specialization we bring to the industry.
OV: How do people feel about BOTOX nowadays? What are the benefits and risks involved?
ANC: BOTOX used to be much more taboo. Now, young adults in their early- to mid-twenties are starting to receive treatments as research has shown that treatments early on can help train the muscles not to wrinkle. BOTOX can be used as a preventative measure, in addition to helping treat lines that have already formed. To help de-sensitize the stigma sometimes related to these types of, we keep things easy to understand. For instance, we describe our crow's feet treatment --Pretty Peepers— as the perfect solution "for when you just want those crows to fly away already."
AR: With any medical procedure comes risks—and in this case, the most common forms are potential side effects or interactions with underlying health conditions. The risks are greatly minimized when services are practiced appropriately by a licensed and experienced provider, and for that, our clients go through a thorough intake process prior to being administered any treatment.
OV: Why did you choose Newbury Street to set up shop?
ANC: We love our location in Lynnfield, Mass., and have enjoyed getting involved in the North Shore community. That said, we have clients traveling from Rhode Island, South Shore, Boston and Cape Cod, and it became clear we needed a more central location. Our search for the perfect #LexInTheCity property spanned multiple neighborhoods—Back Bay, Beacon Hill, West End, Seaport, Financial, etc. but we ultimately landed on Newbury Street because of the location and transportation access it provides. We also love being at the cultural epicenter of the city, amongst other progressive and innovative professionals.
AR: Treatments take anywhere from 30-45 minutes depending on the service, so our new location makes it easy for our clients to scoot in on their lunch hour or after work before heading home. The convenience and space more than makes up the rental investment - we feel lucky to have snagged a great spot!
OV: How much do services like these cost? Who are your competitors?
ANC: Most practitioners charge by the unit which can get confusing for both the client and the provider. Instead, we charge by treatment area to provide the most comprehensive treatment with the highest results. In fact, we offer free touch-ups within the first two weeks after treatment, which is a novelty in our field. Our services range from $300 to $700 for multiple treatment areas.
AR: Despite many MedSpas, dermatologists and plastic surgeons offering BOTOX and dermal filler treatments, we have found our clients prefer to be treated by a true expert. The industry is fragmented, and we saw an opportunity to build a distinguished brand, known for blending the science behind injectables with one's natural beauty.
OV: For the next three to five years, what's the game plan?
ANC: We hope that through our leadership and conservative approach, we can encourage more rigorous training for other practices in the medical aesthetic industry. We would love to expand the practice by adding more practitioners who have completed "TheLexNPs" qualified training program. This will enable our brand to grow in other New England markets and across the country. We are excited for the future!
More BostInno Stories:
Copyright Boston - BostInno