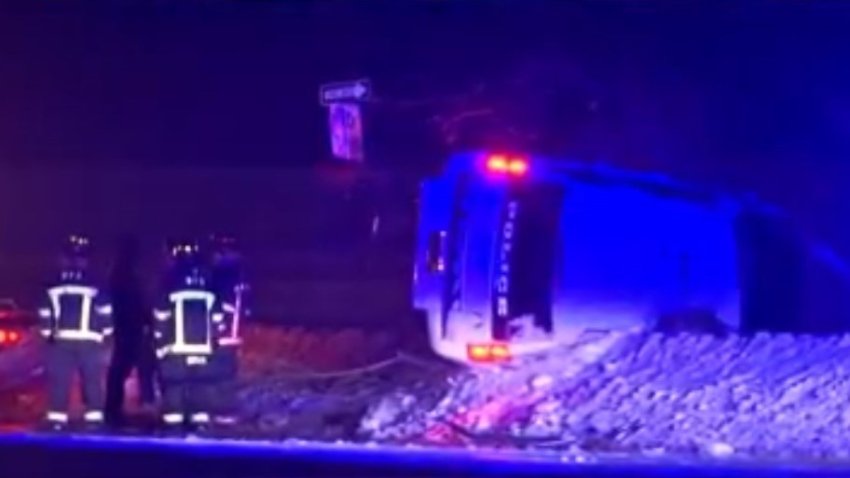 A police officer crashed a cruiser into a snowbank while chasing after a speeding car in Westminster early Tuesday morning, according to the town's police acting chief.
The officer noticed a driver going more than 30 mph over the speed limit on the opposite side of West Main Street while on patrol around 12:40 a.m. Tuesday, according to Acting Chief Ralph LeBlanc. He turned around to find the speeding car when he lost control of the cruiser and hit a snow bank, causing the car to turn on its side.
Stay informed about local news and weather. Get the NBC10 Boston app for iOS or Android and pick your alerts.
The cruiser has "significant damage," according to Westminster police. The officer, who was wearing his seatbelt at the time, has non life-threatening injuries and was brought to the hospital where he was treated and released.
Many streets were covered in black ice Tuesday morning. It is unclear if the slick roadways contributed to the crash.
The Massachusetts State Police were requested to investigate the crash. No further information was immediately available.