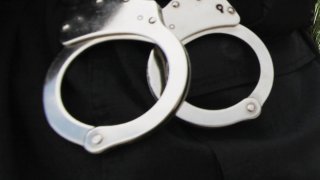 A Mattapan woman accused of trying to bring a loaded gun into the Suffolk Superior Courthouse in Boston was held without bail Thursday after her arraignment, the Suffolk County District Attorney said.
Octavia Kelly, 22, was arraigned Thursday in Boston Municipal Court on charges of possession of a firearm without a license and other gun-related charges. According to prosecutors, just before 10 a.m. Thursday security scanning machines detected a handgun in Kelly's bag as she tried to enter the Suffolk Superior Courthouse. Kelly told officers she was there to support her boyfriend, who was facing gun charges, and that "I don't know anything about the gun in my bag."
Kelly was arrested at the scene. She was held without bail pending a dangerousness hearing set for Jan. 10.
This is the second recent incident where a loaded gun was found at a security checkpoint - the TSA found one at Logan International Airport last week.