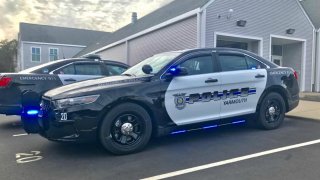 The body of a 40-year-old man who had been reported missing was found in the water a few feet from shore, according to the Yarmouth, Massachusetts Police Department.
Yarmouth police got a call from the family of Eduardo Gomes, of West Yarmouth, at around 4 p.m., saying that Gomes had not returned home and hadn't been seen since 1 a.m.
The vehicle that Gomes was driving was found at Sandy Pond Recreation, which is located off Buck Island Road in West Yarmouth, police wrote in a news release. While investigating the area, officers uncovered a flip flop along a path, at which point the local police activated the Cape Cod Regional Search and Rescue Team.
Gomes was later found deceased in the water, just a few feet from shore, police said.
An investigation remained underway on Tuesday by Yarmouth police and the Massachusetts State Police Detective Unit.