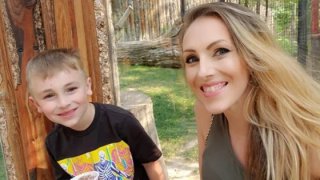 Four dogs fatally attacked a boy in Idaho on Saturday and caused injuries to his mother, leading the dogs to be put down and their owners to be cited with 15 local violations, police said.
The attacks, carried out by two Rottweilers and two mixed breed dogs at their owners' property, occurred just before 6 p.m. at a Sandy Road residence in Fort Hall, a census-designated place in the southeastern part of the state located on a Native American reservation home to the Shoshone-Bannock Tribes, police said.
Both the boy and his mother — neither of whom are tribal members — suffered injuries and were transported to the Portneuf Medical Center, about 13 miles south. The boy's age and the mother's condition were not immediately available. Their relationship to the dogs' owners was not immediately clear.
The owners of the dog, who are not tribal members, were cited for 15 violations of the Tribes' Animal Ordinance, including for a vicious animal attack and being over the limit of pets allowed, police said, adding that the U.S. Attorney will also review the case to potentially file federal charges.
The dogs were put down by tribal authorities, police said.
Read the full story on NBCNews.com here.