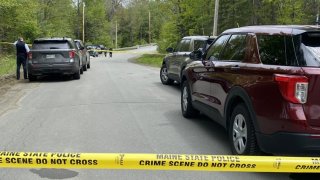 A police shooting that occurred on Friday morning is under investigation in Alton, Maine.
Maine State Police said in a short press release that they were involved in a shooting incident in the area of 180 Argyle Road in Alton around 10:13 a.m. Friday.
"There are no further details to report at this time," they said.
There was no immediate word on injuries.
The Maine Attorney General's Office is responding to the scene to conduct an investigation, and state police said any further inquiries regarding the shooting should be directed to them.
Alton, a town with only about 800 residents, is located in central Maine, just north of Bangor.