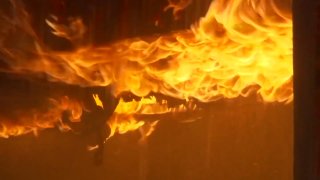 A 72-year-old woman was killed in an early-morning fire Monday in Barnstead, New Hampshire, officials say.
Barnstead firefighters responded to a reported building fire on Varney Road at 3:23 a.m. and found a single-family home fully involved with flames. After putting out the fire, firefighters found a woman dead inside the house.
No other injuries were reported.
An autopsy was conducted Monday by the state medical examiner's office, which identified the victim as Frances Barrett of Barnstead. The cause and manner of her death are pending additional tests.
The investigation into where and how the fire started is ongoing by the state fire marshal and Barnstead police and fire.
Firefighters from neighboring Gilmanton, Alton, Pittsfield, Epsom and Farmington all assisted in battling the blaze. New Durham firefighters also provided station coverage.
Anyone with information about the fire is urged to call the state Fire Marshal's Office at 603-223-4289 or email them at fmo@dos.nh.gov.
More New Hampshire stories