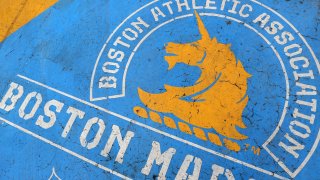 Runners come from around the world to compete in the Boston Marathon. But this year, there will be some special recognition for the locals with the fastest feet.
Boston Mayor Michelle Wu and the Boston Athletic Association (BAA) will offer a Fastest Bostonian Award this year - one prize to the fastest man, one to the fastest woman. It will include a commemorative bowl engraved with the words "Fastest Bostonian. A third personalized award will be given to the only Bostonian running in the new non-binary category for runners this year, a history-making marathoner.
"Thanks to the B.A.A.'s partnership, we're excited to start a new tradition at the 127th Boston Marathon to highlight the fastest runners from Boston and an athlete breaking barriers, as we celebrate the world-class excellence and diversity of our local running community," Wu said in a statement.
The winners will also be recognized at a reception after the marathon.
This year's marathon falls on April 17. The race is the world's oldest annual marathon.