JC Monahan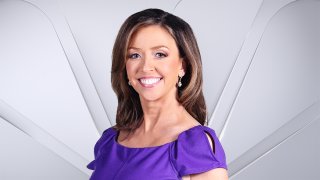 JC Monahan is an Emmy award winning journalist with more than 25 years of experience. She is also an AMS sealed meteorologist.
In 2001 JC began as a weekend Meteorologist for WCVB-TV 5. After 10 years forecasting for the weekday EyeOpener, JC was promoted to co-anchor of Chronicle, the station's evening magazine show, where she earned both a regional Edward R. Murrow award and a Gracie award. She was also WCVB's evening news anchor. During this time, she covered the Boston Marathon tragedy, co-hosting a one-hour special on the first anniversary and helping develop a live special for the Boston Strong concert.
In 2017, JC came to the Boston NBC and Telemundo stations as News Anchor for NBC10 Boston, an NBCUniversal Owned Station. In her time at NBC10 Boston, JC has reported from all regions of New England and beyond. Notable events include the Super Bowl in Minnesota, and she spent a month in South Korea covering the Winter Olympics on NBC.
JC has received recognition for her outspoken advocacy for Mental Health. By "Breaking Her Silence," she has given a much needed voice to the local community still struggling.
A Newton native, Boston has always been home for JC. She's the proud mom of two daughters who, like their mom, have a passion for dance. She lives by the motto "Life is not a dress rehearsal. Live it."