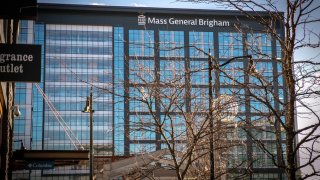 Mass General Brigham, the state's health system, reported a $1 million operating loss in the last three months of 2022, its finances largely helped by a $22 million federal grant under the American Rescue Plan Act.
In the same period, the health system's first quarter of fiscal 2023, it took in $4.5 billion in total operating revenue. The largest chunk of that came from patient care revenue, which grew 6% to $3.2 billion.
The largest employer in Massachusetts faced many of the same woes as last year, which are shared by most hospitals now, mainly inflation, workforce shortages and capacity issues. Those challenges left MGB with a net operating loss of $432 million in fiscal 2022.
More on this story from Boston Business Journal
Copyright Boston Business Journal