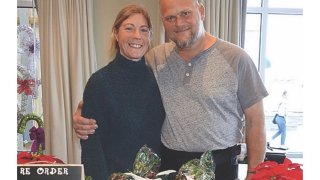 After 25 years of nursing, Amy Smith says she was fed up.
Fed up with patient behavior. With hospital administration decision-making. And with what she viewed as "insults" to her intelligence and experience.
After a year of mulling over the decision to quit, Smith decided to leave not only Brockton Hospital, where she had worked for 18 years, but also the nursing profession — and that meant leaving behind much of her identity: Being a nurse was who the 48-year-old had been since she was 22 years old.
Now, she and her husband have their own cannabis-infused coffee business, called My CoffeeSmiths, which sells beans from a variety of different regions.
Copyright Boston Business Journal