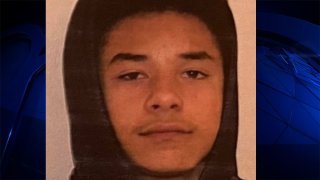 Police in Worcester, Massachusetts, say they have located a missing teenager.
Sixteen-year-old Edward Veneziano has been found safe, Worcester police said late Saturday night.
The update comes more than 24 hours after police first asked the public for help locating Veneziano, saying he had last been seen on Harrington Way near Franklin Street -- though they never specified when he was last seen.
The Worcester Police Department had urged anyone with information to call 911.