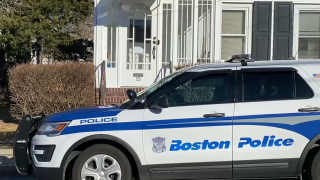 A man was shot in the foot at Chesterfield Street in Boston's Hyde Park neighborhood Monday morning, police said.
Boston police were called for a report of a person shot around 8:21 a.m. Monday. When they arrived on scene, they found the man with a gunshot wound to the foot.
The victim was taken to a local hospital. Investigators are still at the crime scene.
No further information was immediately available.
Sign up for our Breaking newsletter to get the most urgent news stories in your inbox.