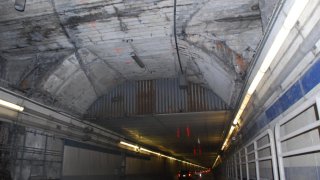 Massachusetts is cutting down the number of weeks it's closing the Sumner Tunnel under the Charles River for repairs this summer, giving drivers a break during the long project.
The tunnel — one of the main routes for getting from Boston to Logan airport — will still be closed between July 5 and Aug. 31, but that's half as long as originally planned, and the roadway will be open for the July 4 and Labor Day holiday weekends, the state Department of Transportation announced Thursday. To make up for the missed time, the tunnel will close again in the summer of 2024.
The state is also putting together a working group made up of local stakeholders like cities, transit agencies and mobility nonprofits, to discuss the impact of the closure.
"We are pleased to be announcing a shorter closure of the Sumner Tunnel to traffic this summer, basically half as long this summer as previously planned," said Massachusetts Highway Administrator Jonathan Gulliver in a statement. "Since launching the Sumner Tunnel Restoration Project last year, we have been working closely with our contractor to identify every opportunity to reduce traffic impacts. Breaking up the full closure for only eight and a half weeks this summer rather than four months significantly benefits regional travelers, local businesses, and area residents."
The nearly 90-year-old tunnel has been closing most weekends since the summer for much-needed repairs. Its affected drivers headed around Boston for work or fun, people arriving or leaving from Logan International Airport and people who live in the North End and East Boston.
The weekend closures were initially slated to continue until May, followed by a full closure until September. But with the change, weekend closures will continue until the full closure begins July 5, followed by a second full closure in July and August of 2024, transit officials said.
Transportation officials have suggested the following detours during closures — the other routes have been more congested while the tunnel has been closed.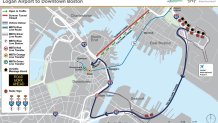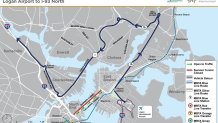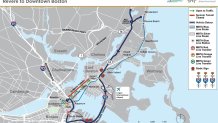 More on the Sumner Tunnel repair project