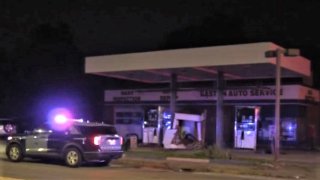 Police are looking for the person who drove into a gas station and then took off overnight in Easton, Massachusetts.
The car crashed into the booth that the attendant sits inside at the gas station at 559 Washington Street, the Easton Police Department said.
The gas station was closed at the time of the crash. No one was injured. No further information was immediately available.