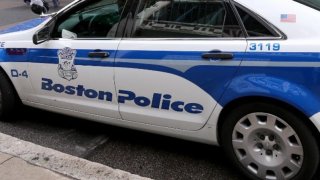 A child was injured in a hit-and-run crash in Boston's Hyde Park neighborhood on Friday morning.
Boston police said they received a call around 8:14 a.m. for a hit-and-run on Williams Avenue.
A child was injured, but is expected to survive.
The driver did not stop and fled the scene.
The vehicle was eventually located by police and Tyrese Hamilton, 30, of Connecticut was arrested for leaving the scene of personal injury. He was scheduled to be arraigned in West Roxbury District Court on Friday.
This is the second time this week that a child has been struck by a hit-and-run driver in Boston.