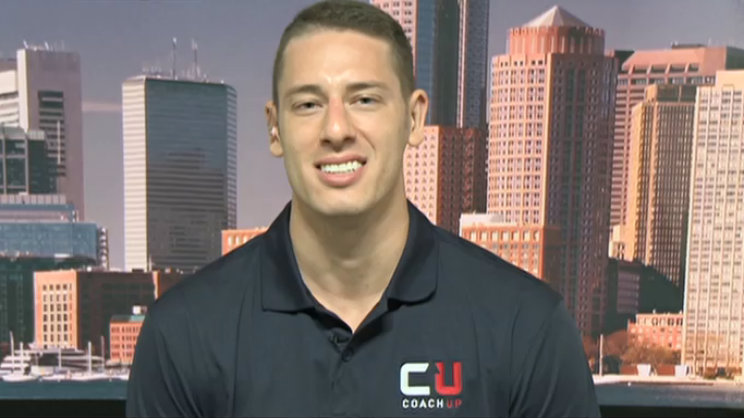 The latest development in Boston's daily fantasy sports startup scene? Draft, a DraftKings alternative, has just taken on Jordan Fliegel, best known as the founder of CoachUp, as co-CEO. According to Yahoo Finance, Draft has also closed a new funding round, in the single-digit millions.
Fliegel will be joining current CEO and co-founder of Draft, Jeremy Levine, for the new role. This isn't the first time Levine and Fliegel have worked together. The Cambridge natives also head up Bridge Boys, a VC firm focused on seed investments.
Before Fliegel became an entrepreneur, he played pro basketball in Israel. In addition to founding CoachUp, a startup that connects private coaches with aspiring athletes and has raised almost $15 million in capital, he invested in Athletes of Valor, which helps military veterans earn a spot on college sports teams. Moving forward, Fliegel will serve as Draft's new co-CEO, as well as chairman of both CoachUp and Athletes of Valor.
Local
In-depth news coverage of the Greater Boston Area.
Previously, Levine founded another daily fantasy sports startup StarStreet. DraftKings acquired the company in 2014 for an undisclosed amount, and Levine promptly started Draft as his latest project.
Last year, Levine told us what set Draft apart from other DFS startups like DraftKings and FanDuel (which have since announced their intentions to merge). He said:
After we sold StarStreet, we knew immediately that this is what we wanted to build. We kind of saw two pieces of opportunity. One was around the fact that nobody had ever built a mobile game for fantasy before. And two was around the fact that kind of all existing fantasy games are pretty hardcore and time-consuming experiences, which kind of in turn made them definitively not mobile experiences. So you look at like Yahoo or ESPN, the season long fantasy. You've got to join a league. You've got to draft a team. You have to book a whole night for that, it takes like three or four hours. You need to manage a team over the course of a season. And right, that's not the way we play mobile games. And you think about the massive market, there are a lot of sports fans who don't play fantasy.
More BostInno Stories:
Copyright Boston - BostInno