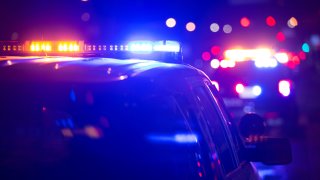 People traveling through Freetown, Massachusetts, have been driving over construction screws, resulting in damaged tires and a "great deal of time" being spent by town crews cleaning them up, according to police.
Officers in the Bristol County community believe the screws have been intentionally placed on a well-traveled section of South Main Street over the past couple of weeks in Assonet — one of the town's two villages.
Police said they arrested a man — identified as 56-year-old Peter Vasconcellos — Tuesday afternoon for allegedly driving with a revoked license and registration and also allegedly not having insurance. During a search of the car, police said they found screws that were identical to the ones in the roadway. Vasconcellos lives on a section of the road where the screws have been found, police added.
An investigation is ongoing, and authorities want to hear from anyone who's tires have been damaged along South Main Street. People are urged to contact Detectives Patrick Lee or Kelley at 508-763-4017.