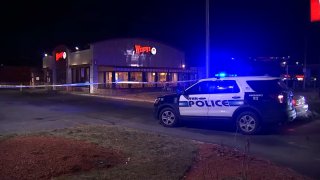 An employee was shot Tuesday evening while working at a Wendy's in Lynn, Massachusetts, police said.
The shooting happened just before 6 p.m. at the location on Boston Street, the Lynn Police Department said. The victim, a male teenager, was at the drive-thru window when he was shot.
Police describe the victim's injuries are described as non-life-threatening. He was taken to a hospital for treatment.
The shooting shattered the glass of the drive-thru window.
Police say the investigation is ongoing. No arrests have been made.