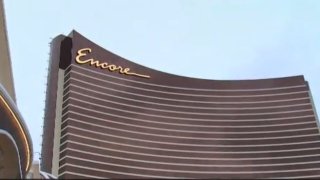 A man was arrested Tuesday for allegedly opening fire in a parking garage at the Encore Boston Harbor casino last week, officials said.
Steven Gonzalez is suspected of opening fire on a group of men after an altercation at the garage in Everett, Massachusetts, on Wednesday, Massachusetts State Police said, though no one is believed to have been hurt.
Gonzalez, 33, wasn't found after the shooting, but investigators tracked him to an apartment in Salem, Massachusetts, and U.S. Marshals arrested him there Tuesday on charges of armed assault with intent to murder, firing a gun within 500 feet of a building, carrying an unlicensed gun and unlawfully possessing ammunition, police said.
Investigators believe Gonzalez fired a gun multiple times after the altercation and fled on foot, police said.
It wasn't immediately clear if Gonzalez had an attorney who could speak to the charges.