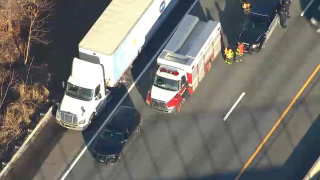 Massachusetts State Police are at the scene of a fatal crash on Route 3 in Chelmsford involving a tractor trailer and a pedestrian.
The crash was reported shortly after 3 p.m. on Route 3 north prior to Exit 84.
Traffic is currently backed up for about three miles, state police said.
No further information was immediately available.