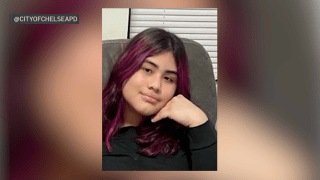 A 12-year-old girl has been missing from her home in Chelsea, Massachusetts, since Wednesday, police said, asking for help finding her.
A family member last saw Britney Alas-Ortiz as she as leaving her home about 5 p.m. Wednesday, and her mother reported her missing about five hours later, according to Chelsea police.
She was last seen in a light grey sweater, black and red checkered pajamas and purple Croc shoes, police said. Britney is 5-foot-2 and about 155 lbs., with brown eyes and black hair.
Anyone who sees her is asked to call 911 or Chelsea police at 617-466-4800.