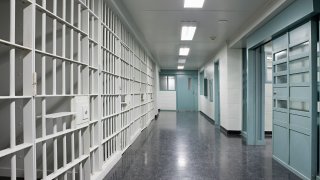 An inmate who was assaulted by a fellow inmate at the New Hampshire state prison in Berlin has died, authorities said.
The assault took place at the Northern New Hampshire Correctional Facility in Berlin on Monday morning, the state Department of Corrections said in a news release. One inmate suffered serious injuries and was taken to a hospital.
The inmate later died, the department said Tuesday.
The investigation has been turned over to attorney general's office for further investigation. They identified the victim Wednesday morning as 65-year-old James Dale and said an autopsy is set to be conducted on Thursday.
No further information, including the identity of the other inmate, was immediately released.
Copyright AP - Associated Press