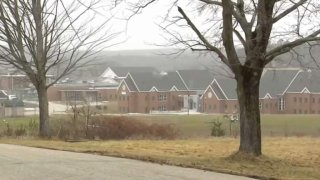 The New Hampshire House dealt a blow Wednesday to efforts to quickly close and replace the state's troubled youth detention center.
The Senate passed a bill last month that would require construction of a new 12-18 bed facility to be put out to bid by March and completed by November 2024. But the House passed an amendment with no debate Wednesday that lacks a firm deadline.
Debate over the future of the Sununu Youth Services Center in Manchester began years ago, but it has come to a boil amid horrific sexual abuse allegations stretching back decades. Frustrated with spending $13 million a year to operate a 144-bed facility for about a dozen teens, lawmakers in 2021 mandated that it close by March 2023. But disagreements over how to replace the facility made meeting that deadline impossible, and lawmakers are now considering several bills to extend it.
The Senate version of the bill would allocate $15 million in federal American Rescue Plan Act funds for design and construction, though the Department of Administrative Services estimates costs could reach $25 million and construction could take until 2028.
The House version delays the facility's closure until "a replacement facility is sufficiently completed that children can be legally and safely housed there." The amendment allocates $400,000 for site evaluation and design, and requires two options to be considered: six to 12 beds and 12 to 18 beds.
Lawmakers haven't decided where to build the new facility but have mentioned Manchester, Concord or Hampstead as possibilities. In 2021, the state purchased Hampstead Hospital with the goal of transforming it into a residential and psychiatric treatment hospital for children and young adults.
Copyright AP - Associated Press