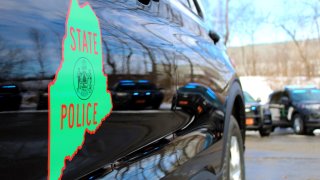 Maine State Police are investigating a death as a homicide after finding an unresponsive man in Lincolnville, Maine on Friday morning.
Police responded to a 911 call in the area of 54 Thorndike Road for a report of an unresponsive man.
The man was identified as 47-year-old Kevin Curit of Lincolnville, according to police. Authorities investigated it as a homicide after an autopsy and are withholding the cause of death.
After an investigation, State Police arrested 47-year-old Matthew Pendleton, of Lincolnville and charged him with murder.
Pendleton is being held without bail.