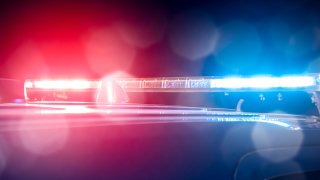 A driver is dead and a passenger is injured after a single-car crash in Swansea, Massachusetts, overnight.
Massachusetts State Police responded to Route 195 east in Swansea shortly after 1 a.m. Saturday and found the Honda Accord driver with life-threatening injuries. The man was taken to Charlton Hospital where he died a short time later, police said.
A female passenger was also taken to Charlton Hospital with non-life threatening injuries, police said.
Police did not release the victim's name or what may have caused the fatal crash.
The facts and circumstances of the crash are under investigation by State police. No further information is being released at this time.