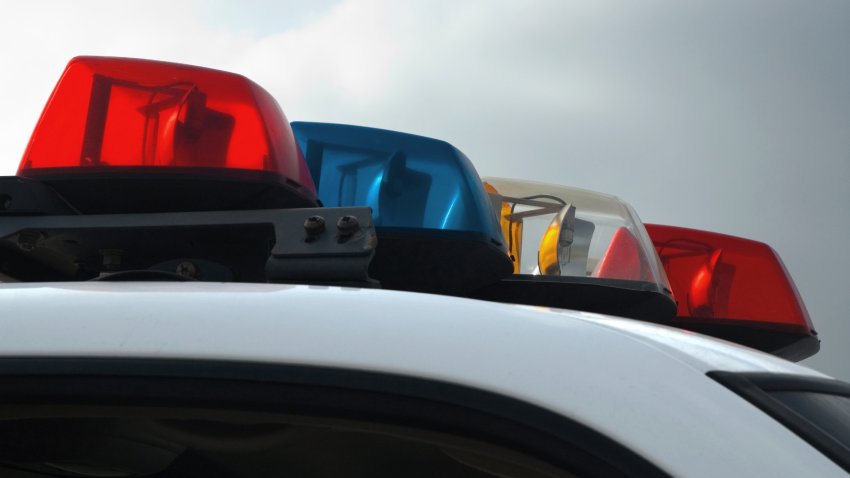 A man was sentenced to life in prison for murdering his father and trying to kill his stepmother on Super Bowl Sunday 2021 in Taunton, Massachusetts, prosecutors said Thursday.
Gary Bergantim was convicted for the deadly double stabbing Tuesday and sentenced Thursday, the Bristol County District Attorney's Office said. He'd been arrested hours after the attack on Feb. 7, 2021, at a Dunkin' parking lot in Norton, where he lived.
Bergantim's father, 60-year-old Jorge Bergantim, died of the at least a dozen stab wounds he received several days later. His stepmother was stabbed at least six times and broke her fingers in the fight; she survived but can't work because of her injuries, prosecutors said.
"I stand before you today a completely broken, lost individual who has lost every sense of normality," Bergantim's stepmother, Lucia Bergantim, wrote in a victim impact statement read in court. "Gary has stolen the normalcy, peace, stability, sanity and ability to function."
The incident began when, after his overnight shift at the Amazon facility in Fall River, Gary Bergantim drove to his father and stepmother's duplex on Cohannet Street for an unannounced drop-in to see his father, who was out. Bergantim and his stepmother made small talk before the father came home, and the pair watched TV together and talked, prosecutors said.
After Bergantim's father asked if he was still taking medication, he pulled out a knife he'd been hiding and stabbed his father, who yelled to his wife in the other room, "No Gary! No Gary! and "Run, sweetie! Run!" according to prosecutors.
Both the father and the stepmother tried to stop the attack but Bergantim stabbed them both. Stabbed and with broken fingers, the woman tried to run to a neighbor's unit but Bergantim pushed her down the steps outdoors and stabbed her again before running off to his car.
Local
In-depth news coverage of the Greater Boston Area.
Bergantim was later taken into custody at the Norton Dunkin' parking lot after officers approached a car matching a description given of his vehicle, authorities said at the time.
Lucia Bergantim told the court Thursday she's cried over the loss of "the greatest person I knew" every day since he died.
"Now, as I go through the worst time in my life the person whose passion, intelligence and strength got me through all my trials is no longer here to help me with this struggle," she wrote.
District Attorney Thomas Quinn said in a statement he's "very pleased the jury held defendant responsible for the brutal and senseless killing of his father and the attempted murder of his step mother. This case is clearly a tragedy for everyone involved."