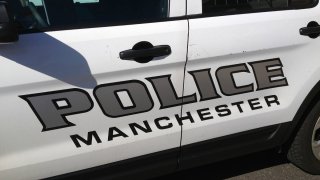 A man is fighting for his life after he was stabbed overnight outside a bar in Manchester, New Hampshire, and police are searching for the person who is allegedly responsible.
Manchester police responded around 1 a.m. Sunday to a fight in the area of Nutfield Lane, behind 603 Bar and Grill located at 1087 Elm Street. The fight was dispersing as officers arrived on scene, but several people were shouting that someone had been stabbed.
Officers found a 37-year-old man lying on the ground. He was bleeding and fading in and out of consciousness, police said.
The man, who had been stabbed multiple times, was taken to Elliot Hospital with life-threatening injuries, police said.
Witnesses told officers that the victim and several other people had been arguing inside 603 Bar and Grill and then later moved out into the parking lot where the argument continued. As the altercation escalated, police say the victim was stabbed, allegedly by Desmel Cooper, 40, of Manchester.
Police said warrants have been issued for Cooper in connection with the stabbing. He is wanted on charges of first degree assault and convicted felon in possession of a deadly weapon.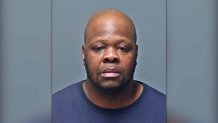 Anyone with information leading to the whereabouts of Cooper is asked to call the Manchester Police Department at 603-668-8711, or the Manchester Crimeline at 603-624-4040.
Local
In-depth news coverage of the Greater Boston Area.
An investigation remains active and ongoing.