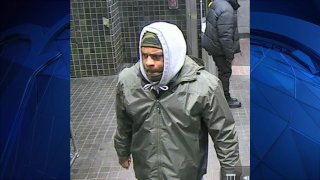 MBTA Transit Police are looking for a man who struck a woman on an MBTA concourse on Tuesday.
Police say the man struck the 62-year-old woman with a closed fist without provocation at around 2pm.
Authorities say the victim simply passed by & stated "excuse me" before being struck.
If you have any information on this person, you are urged to call 617-222-1050.