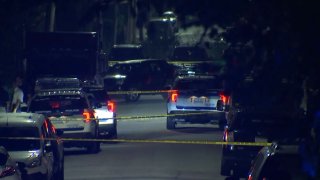 A death investigation is ongoing Friday into a shooting in Boston's Mattapan neighborhood that left a man dead Thursday night.
Boston police responded to Orlando Street just after 10 p.m. and found a man suffering from an apparent gunshot wound. He was pronounced dead at the scene by Boston EMS, police said. The victim has been identified as 21-year-old Jahieem Gist-Vailes.
Investigators are still looking into the shooting and ask anyone with information to call Boston police homicide detectives at 617-343-4470.
The department did not release additional information about the investigation, including any possible persons of interest.