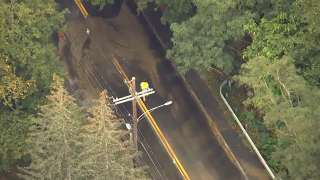 A middle school in Concord, Massachusetts, will have a 2-hour delayed opening Tuesday due to a water main break.
The water main break was reported around 6:50 a.m. in the area of Baker Avenue. Police said residents may experience low water pressure or no water at all while the main is being repaired.
Concord Middle School will have a 2-hour delay due to the water issue, school officials said.
Baker Avenue is closed from 300 Baker Ave. to Main Street, and motorists are being urged to find alternate routes.