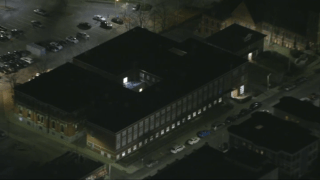 A part-time, non-teaching employee at a Catholic high school in Arlington, Massachusetts, was fired after what's being described as an "inappropriate interaction with a student," according to a letter sent home to the school community.
The letter from Arlington Catholic High School said that another staff member overheard the interaction and then reported it immediately, as did the student. The situation happened on Wednesday, according to the letter.
"We removed the employee from the school and his employment has been terminated and he will not be returning to Arlington Catholic," the letter said. "All necessary steps have been taken and will continue to be taken in order to properly deal with this situation."
A spokesperson for the Arlington Police Department said that the department was made aware of the incident, and would only confirm that it was being investigated. Additional information was not provided by the spokesperson, saying that he could not comment further because the situation involved a juvenile.
'Our priority is to ensure a safe learning environment for the entire ACHS/SAS community," the letter from the school said. "We are proud of our faculty members who promptly and without hesitation brought this incident to the Administration. All members of our community take seriously their role to protect our students and school community."