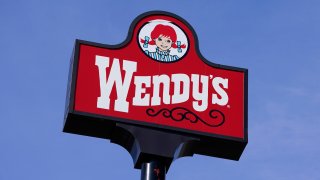 A 31-year-old man is dead after he was struck by a vehicle early Sunday morning near a Wendy's in Milford, Massachusetts.
Milford police responded around 4:15 a.m. to Dilla Street for a report of a pedestrian accident by the rear entrance to Wendy's.
The pedestrian suffered fatal injuries in the crash. His name has not been released.
Police say the driver of the vehicle that was involved stayed on scene. It was not immediately clear if the driver may face any charges.
The fatal pedestrian crash is being investigated by the Milford Police Department and the Worcester County District Attorney's Office.