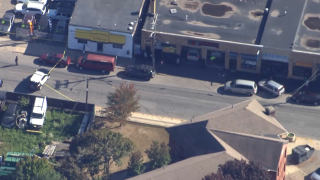 A pedestrian was struck and killed by a vehicle in Lawrence, Massachusetts, Wednesday, police said.
The crash took place about 1:30 p.m. at the intersection of Essex and Winter streets, Lawrence police said. The victim is female, but her age and name weren't given.
Paramedics at the scene pronounced the person dead at the scene of the crash, police said.
State and local police are investigating the crash, along with the Essex County District Attorney's Office.
This article will be updated when more information is available.