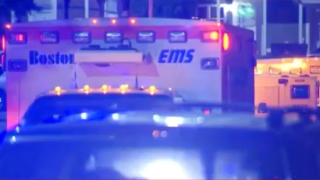 A person was taken to a local hospital after a shooting in Boston's Hyde Park Tuesday night, according to officials.
Boston EMS responded to the shooting on Georgetowne Drive around 11 p.m. No further information was immediately available.
Our redesigned local news and weather app is live! Download it for iOS or Android — and sign up for alerts.