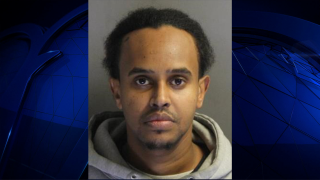 Police in Lowell, Massachusetts, were searching Monday for the suspect in a masked armed robbery last week at a bank, according to a news release.
Police were looking for Nesuh Gebrechristos, 38, who authorities have issued an arrest warrant for on charges of masked armed robbery and threats to commit a crime, a new release from the Lowell Police Department said. Officers said the man is unhoused.
Police responded on Jan. 31 at around 12:30 p.m. for a report of an armed robbery at a bank on Bridge Street, the release said. The suspect allegedly left the bank before police got there.
Detectives identified Gebrechristos as the alleged suspect, police said.
Police would not say whether or not the suspect allegedly got away with any money.
Anyone who has any information is asked to call Lowell police at (978) 937-3200.