A low pressure system off the coast of New Jersey continues to strengthen through the day today, resulting in heavier rain and wind moving in this afternoon into this evening.
The predominant precipitation will be in the form of rain across the region today due to a lack of substantial cold air. Snow and some mixed precipitation will fall however across northern New England where colder air remains.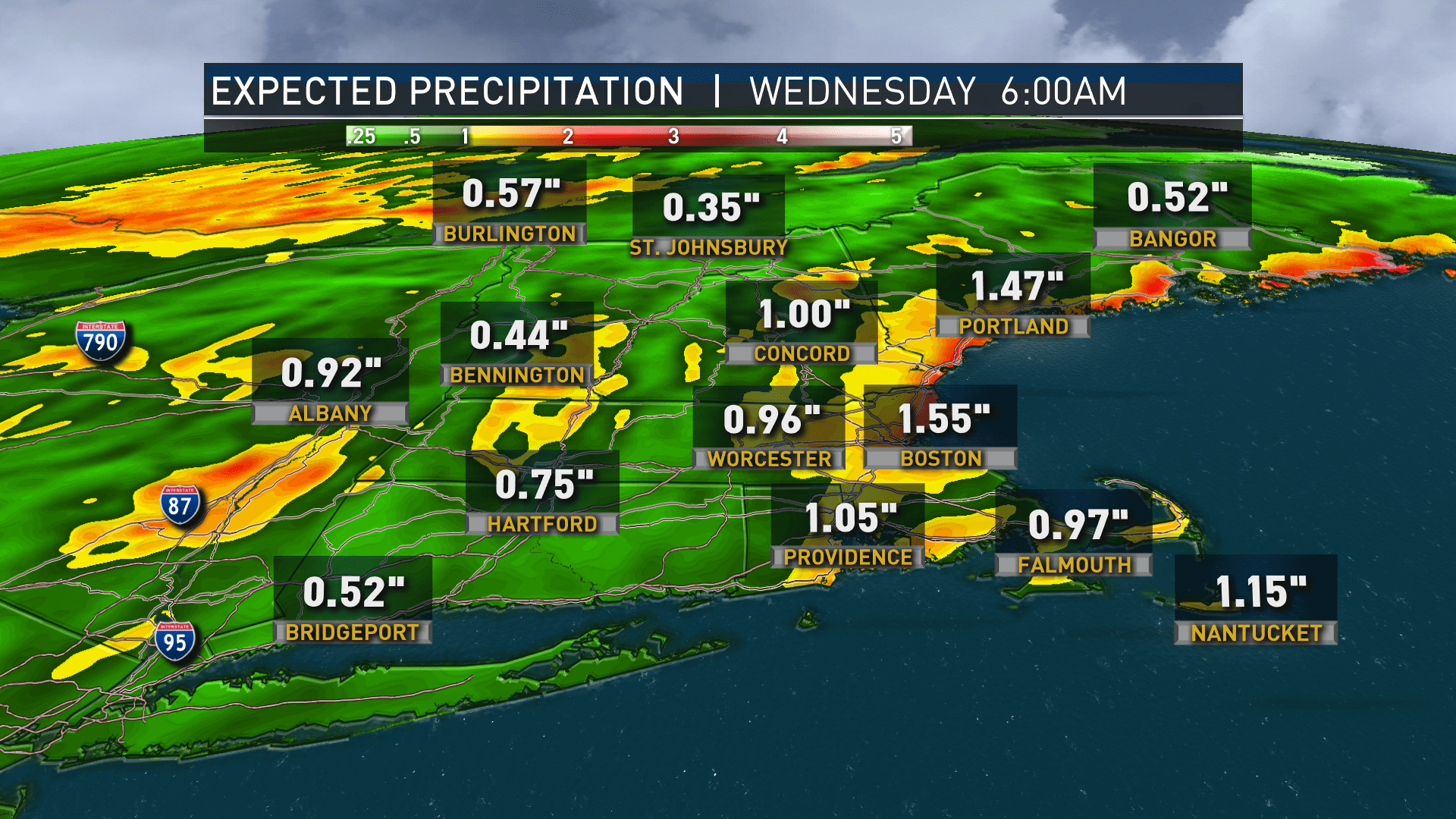 Temperatures are on the rise into this afternoon and evening with highs reaching the 40s south and 30s north. Rain falls tonight as low pressure passes over southern New England.
Local
In-depth news coverage of the Greater Boston Area.
Temperatures don't moderate much overnight, only falling around 5 degrees before cooler air moves in after midnight. Low pressure exits northeast into the Canadian Maritimes tomorrow as rain showers move in from the west ahead of a cold front. Highs will be warmer in the lower 50s across the south and the upper 40s north.
Expecting mostly cloudy skies with a few breaks of sun and gusty west winds. Drier and cooler weather move in Wednesday night behind the passing cold front as blustery winds continue out of the northwest.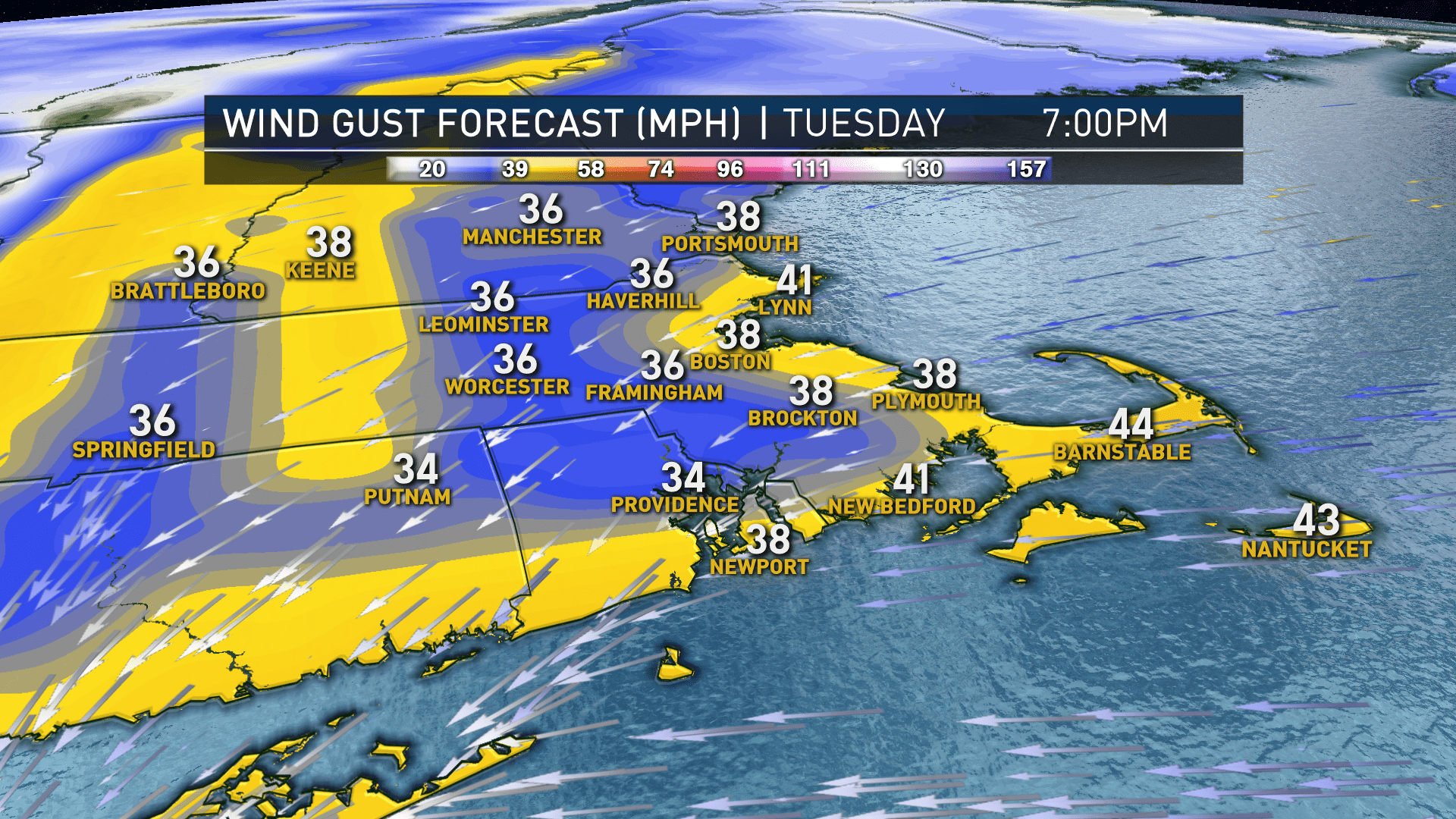 Dry weather continues through the Thursday with mostly sunny skies to start. Clouds will be on the increase as the day progresswuines as the next weather system approaches.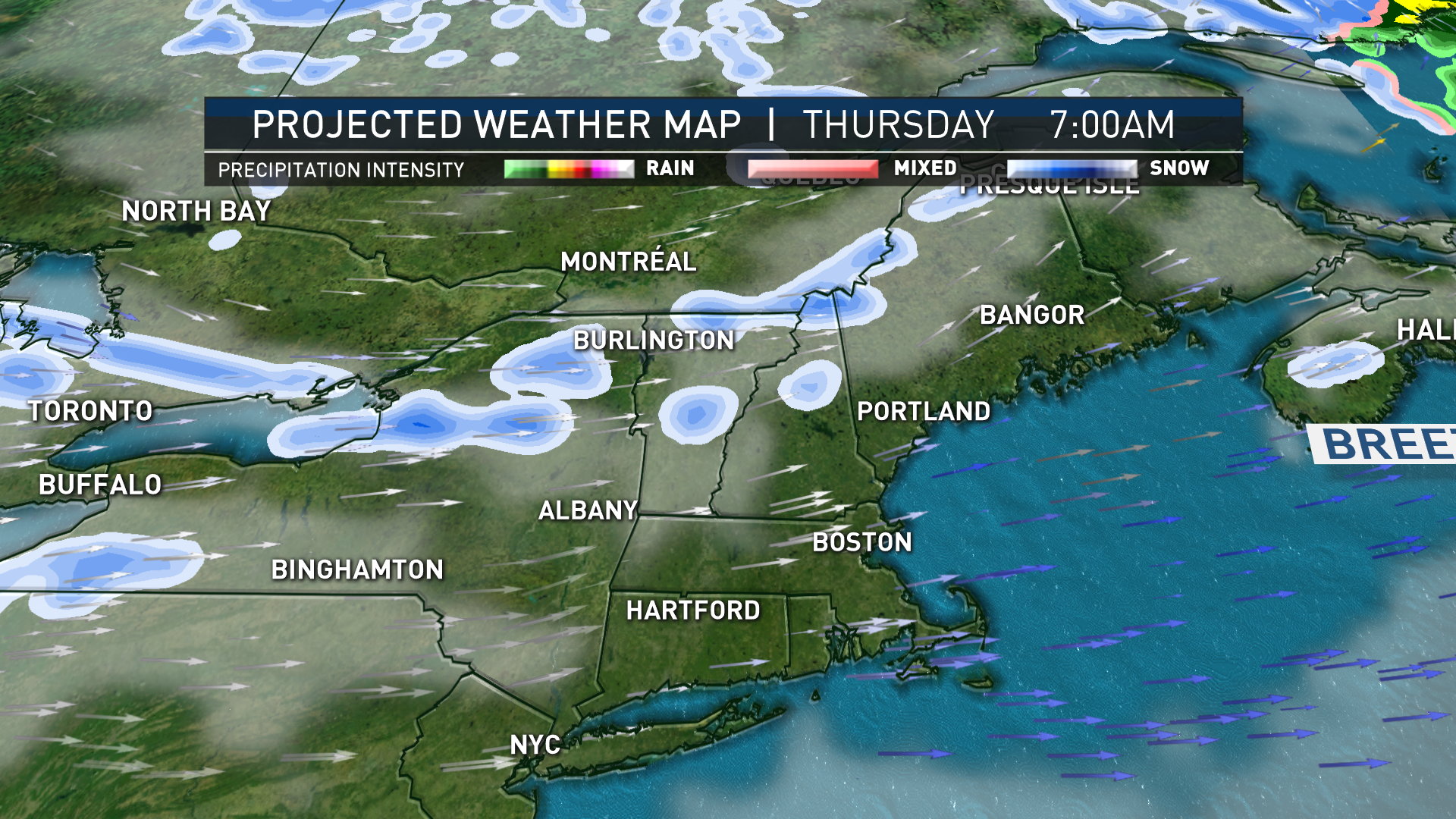 Highs don't make it out of the mid 30s across the south while northern New England stays in the mid 20s. Mostly cloudy skies are forecasted on Friday as the system skirts south of the region.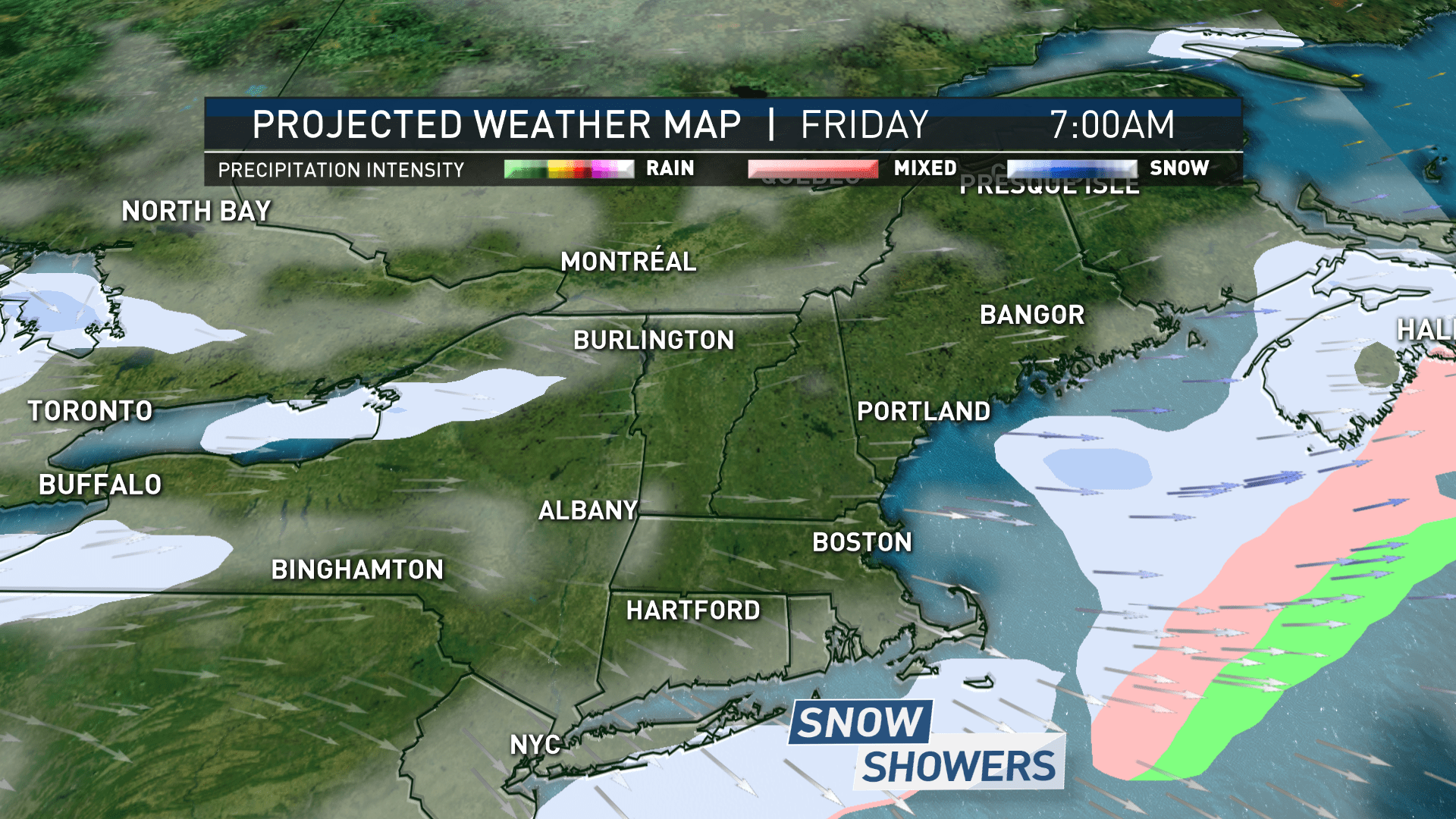 Expecting an area snow showers to drop some minor accumulations across Cape Cod and the Islands. This system moves out by Friday night and sunny skies prevail on Saturday with highs in the low 20s north to near freezing south.thur
Another system moves south of the region on Sunday but likely stays offshore. If this system moves a little farther north, we could see some accumulating snow across the coastal plain and southern New England. For now, keeping an eye on it.
Be sure to stay tuned to necn and NBC Boston for the latest updates.