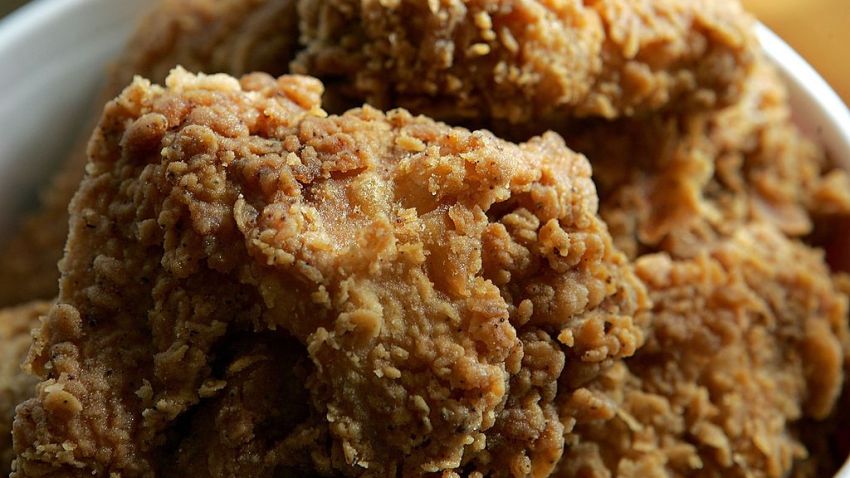 In what we're sure is a surprise to no one, we love fried chicken! And in a second non-surprise, we love it more from a local joint than in a bucket from a chain. We knew you probably love fried chicken, and would like to celebrate it, so we decided to investigate. It wasn't easy, but we taste tested as many Southie fried chicken dishes as we could get our mitts on, and here are our favorites! Enjoy!
Chicken and Waffle Bites, Gather
These bad boys are life changing, all the deliciousness of fried chicken and waffles but done of the hassle of cutlery. Each bite is a perfect ratio of fried chicken, waffle, and sausage gravy.
Local
In-depth news coverage of the Greater Boston Area.
Nashville Hot Fried Chicken Sandwich, Backyard Betty's
Isn't it weird how hard it is to find Nashville Hot Fried Chicken in New England? Aren't we lucky we have Backyard Betty's in our, well, backyard. Those of us who LOVE Nashville Fried Chicken have had our prayers answered, and you don't have to deal with three million bachelorette parties like if you were in Nashville.
Fried Chicken Dinner, Doughboy Donuts
Coming at you like a dark horse! Did you think Dough Boy was just breakfast? Well you thought wrong! Doughboy Donuts has a sneaky good dinner menu and their fried chicken is one of our faves.
Korean Fried Chicken, Fat Baby
A huge portion of fried chicken with a little Korean spice, kimchee honey, and Korean slaw. Bonus points for being able to wash it all down with frosé !
Chicken and Chips, Village Pizza and Grill
Have you heard of the legend of The Fish Pier's chicken sauce? The Fish Pier might be gone, but their chicken sauce lives on at Village Pizza and Grill. Grab some tonight and pour a little out for your homies who can't be there.
Fried Chicken Basket, The Smoke Shop
The good? A heapin helpin of fried chicken with fermented honey hot sauce and choice of two sides. The bad? There are eleven sides to choose from and choosing between cornbread, sweet potato mash, mac and cheese, Texas toast, and half sour spears (among others) is almost impossible.
Fried Chicken Sandwich, Sullivan's
Ok, so you probably don't think Sullivan's when you think National Fried Chicken Day, but you should! Their fried chicken sandwich is yummy enough on its own, but it also pairs beautifully with French fries…and onion rings…and a hot dog.
You're definitely craving fried chicken right now, so either you're welcome or we're sorry!
Make sure you tag your National Fried Chicken Day pics with #CaughtInSouthie so we can see how you're observing this high holy day.
The post Raise a wing, it's National Fried Chicken Day! appeared first on Caught In Southie.