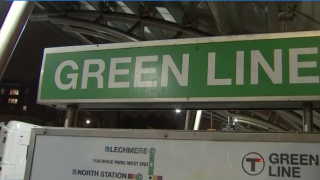 Service on a section of the MBTA's Green Line was temporarily suspended on Wednesday morning, but then restored about 40 minutes later.
Service was suspended on the E Branch between Heath Street and Northeastern due to a switch problem at Brigham Circle, according to the MBTA.
Riders have been advised to use the Route 39 bus as an alternative.