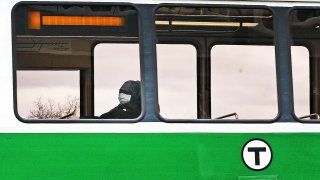 Shuttle buses are replacing sections of the Blue and Green Lines Friday morning due to power problems, according to the MBTA.
On the Blue Line, shuttle buses are replacing service between Wonderland and Government Center. Commuters should expect delays, the MBTA wrote on Twitter.
On the Green Line, shuttle buses will operate through the end of service. Shuttle buses are replacing Green Line service at Copley, Hynes, Kenmore, St., Mary's St., and Fenway. B Branch Passengers should use Route 57 service at Kenmore for connections to Blandford St and points west.