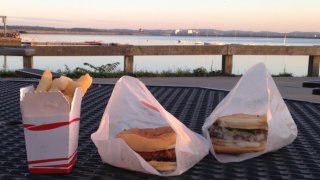 Hot diggity dog! It's a new season of Sully's.
A welcomed sign of spring happens next weekend – Sullivan's will be open after a brief hiatus! The legendary hot dog stand opens its doors on Saturday, Feb. 27.
Here's a refresher on How to Order at Sully's! Enjoy! (Reminder – there is currently a pandemic going on. Wear a mask, practice social distancing and follow Sully's safety guidelines.)
The post Sullivan's Opens this Week! appeared first on Caught In Southie.