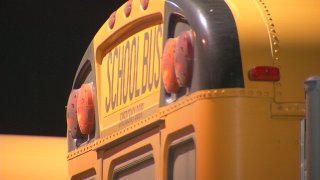 Police are looking for a suspicious man they say approached children at a school bus stop in Shrewsbury, Massachusetts, and tried to get them into his car.
The incident happened Wednesday morning at the Shrewsbury Commons apartment complex, according to the Shrewsbury Police Department.
Authorities say the man told the children their parents had called for an Uber to drive them for school. None of the children got into his car and the man left.
The man is described as being in his late 30s or 40s. He was driving a black sedan, police said.
Anyone with information is asked to call 508-841-8435, and to dial 911 if they witness suspicious activity at school bus stops or involving children.