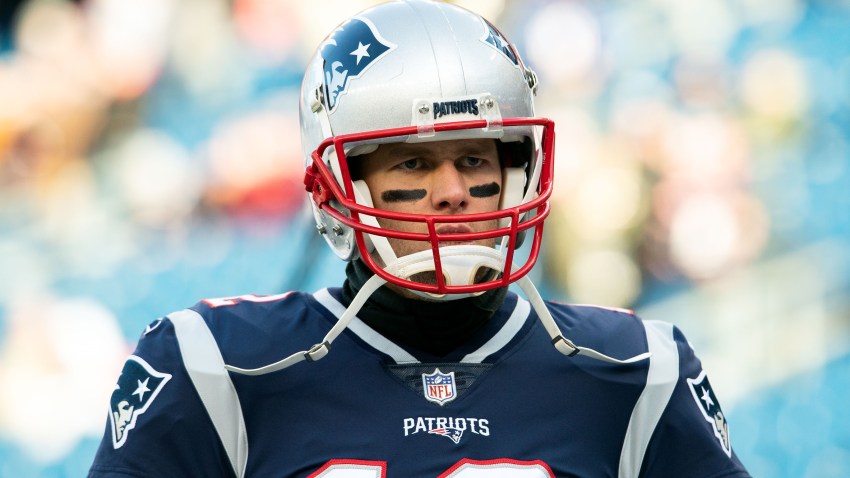 Remember when New England Patriots quarterback Tom Brady and wide receiver Julian Edelman were seen working out at Boston College last week? Well, a few more videos are surfacing of the two players in action.
Local
In-depth news coverage of the Greater Boston Area.
On Saturday, Brady posted a video to Twitter of him throwing a deep pass to Edelman. The pass was completed, but Brady still wasn't happy with himself, nothing there's still room for improvement after the ball was thrown a yard shorter than he wanted.
On Sunday, Brady posted a video to his Instagram story of a pass to Edelman that was thrown with tremendous power.
Ole "noodle arm" Tom Brady. @TomBrady @Patriots #NFL pic.twitter.com/THl9mpcYwE — Dakota Randall (@DakRandallNESN) April 28, 2019
That's the kind of pass Patriots fans are hoping to see from Brady early and often next season when New England is defending its Super Bowl title.
Patriots fans also are excited to see Brady work with new first-round draft pick N'Keal Harry, who New England selected Thursday night with the No. 32 pick in the 2019 NFL Draft. Brady himself is excited about Harry's potential.
Glad to have you N'Keal. Big things ahead, excited to work with you. https://t.co/5npgwhRDS5 — Tom Brady (@TomBrady) April 26, 2019
The Arizona State product is the type of physically strong wide receiver who can make tough catches in tight coverage, which is something the Patriots offense has lacked in recent seasons. You can bet the opportunity to watch Brady and Harry in action will make Patriots training camp even more of a popular destination for fans in July.
Click here to download the new MyTeams App by NBC Sports! Receive comprehensive coverage of your teams and stream the Celtics easily on your device.
Copyright NBC Sports - Boston