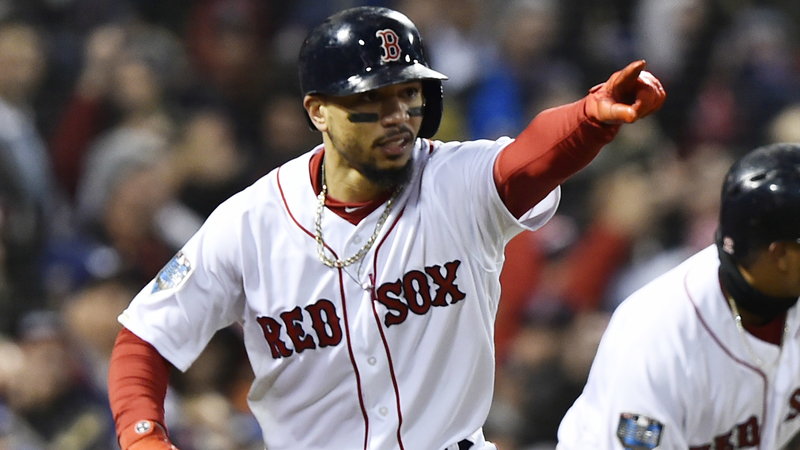 Mookie Betts used more than his bat to win the 2018 American League MVP award.
Local
In-depth news coverage of the Greater Boston Area.
You see, the Boston Red Sox right fielder also has three Gold Gloves to his name, and he flashed that leather Saturday night in Seattle.
In the third inning of the Red Sox's game against the Mariners, Betts raced after a Domingo Santana fly ball and hauled it in with the tip of his glove for a classic "snow cone" catch.
Snow cone, anyone? pic.twitter.com/E2ouMTVCsS — Boston Red Sox (@RedSox) March 31, 2019
In fact, Betts traveled such a long way that he disappeared into a nook in T-Mobile Park's right corner. Here's another look at the impressive snag:
🍧 pic.twitter.com/hTR2hdcUOs — Boston Red Sox (@RedSox) March 31, 2019
A+ style by Mookie Betts on that snowcone grab pic.twitter.com/2yzR59SMEl — Jason Mastrodonato (@JMastrodonato) March 31, 2019
That's about as sweet a snow cone as you'll see.
Expect plenty more catches like this from the Red Sox's outfield, which between Betts, Jackie Bradley Jr. and Andrew Benintendi should be a highlight machine in 2019.
Click here to download the new MyTeams App by NBC Sports! Receive comprehensive coverage of your teams and stream the Celtics easily on your device.
Copyright NBC Sports - Boston